Pool Therapy
Our pool is heated to a very comfortable 92 degrees and is just under 5 feet deep. You can enter via stairs or hydraulic lift chair and it has a treadmill that you can walk and run on.
Post surgical care for hip, knee, ankle, and back rehab
Return to weight bearing earlier than you may on land
General exercises to reduce stress and strain to your body. ​
Stretch, strengthen, balance or walk, you can do it all in our pool! It was designed especially for you, to be used by you!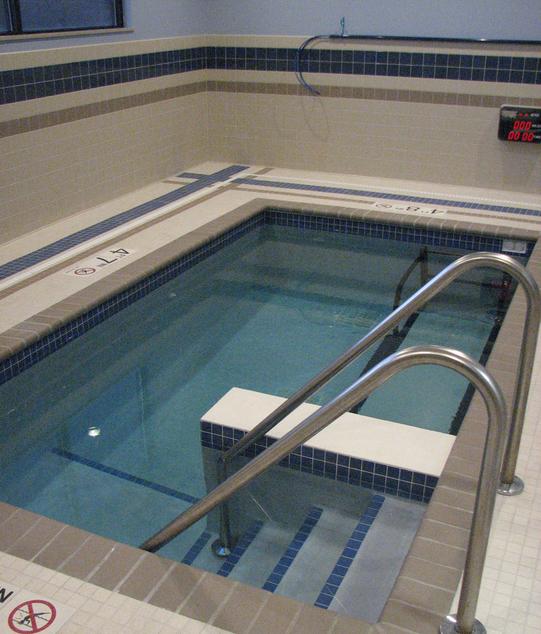 Our therapy pool is located right inside our Altoona location with direct access to private locker rooms. You are one on one with our physical therapist who is knowledgeable to how to make the pool work in your favor for ease of exercises compared to land based therapy. ​
To get started with aquatic therapy you will need a land based evaluation to determine your exact needs. Pool therapy can then be scheduled on multiple days per week with one of our PT's. Call today to set up your experience with aquatic therapy, we think you'll be impressed.